About Stratford
Providing high value, sustainable modular housing using an innovative in-plant construction process resulting in projects that exceed customer expectations.
Modular Home Design and Construction
Custom Modular Home Builder Serving Alaska, Idaho, Montana, Oregon, Washington, and Wyoming
We have been building custom modular homes throughout the Inland and Pacific Northwest since 1994. Since our inception, we have built over 1,500+ projects ranging from residential, multi-family, commercial, and more, tallying over 3,200,000 square feet. We coordinate with a network of authorized builders throughout our multi-state, regional territory.
Stratford homes are built to the same residential building code as any home built on-site, with several advantages. Our homes are built indoors in our 52,000 sq. ft. facility under strict quality control standards. Our controlled building environment fosters high-quality work from skilled craftsmen of various trades who work year-round. This systems-built construction process allows parallel construction, where site preparation is happening simultaneously with in-plant construction, resulting in a significantly shorter build cycle and earlier move-in date.
If you wish, you may alter or change any of our plans to suit your particular needs or lifestyle. With modern Auto-CAD engineering and design flexibility, our modular base floor plans can be re-imagined in numerous variations.
Our Service Territory
We have partner builders in various Inland Northwest locations that include the states of Alaska, Idaho, Montana, Oregon, Washington, and Wyoming.
Connect with an authorized, independent contractor in our network to start your home plans today.
What We Build
Stratford designs and constructs a wide variety of modular buildings, including:
Custom residential homes
Duplexes and townhomes
Multi-family housing complexes
Vacation cottages & cabins
We also produce various large-scale, commercial and government structures, such as:
College dormitories
Hotels and Motels
Office buildings
Oilfield lodging and complexes
Senior housing
Workforce housing
What We Build
Stratford designs and constructs a wide variety of modular buildings including:
Custom residential homes
Vacation cottages & cabins
Multi-family housing complexes
Duplexes and townhomes
We also produce various large-scale, commercial and government structures such as:
Hotels and Motels
College dormitories
Senior housing
Office buildings
Oilfield lodging and complexes
Workforce housing
Our Workforce
Management
Our management team has extensive experience in the modular construction industry. Management is on the job or in the factory on a daily basis overseeing project production.
Skilled Labor Force
Our experienced workforce adheres to production and quality assurance processes specifically geared for high-quality construction. In-house, we directly employ an array of specialists, including (but not limited to) framers, electricians, plumbers, tile setters, roofers, painters, cabinet setters, and drywall finishers. A stable, trained workforce enables our partner builders to use fewer sub-contractors and deliver projects on a quicker timeline.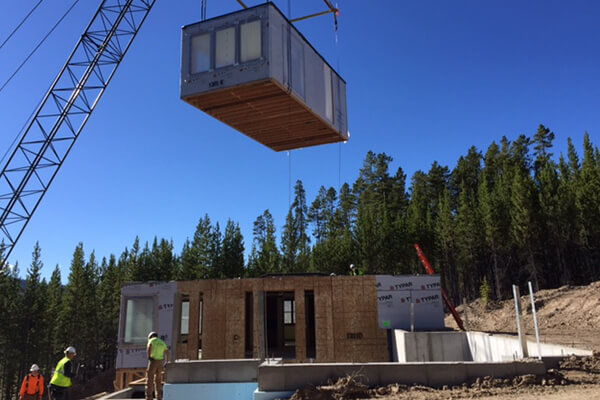 Our Factory
We Have the Space to Build Year-Round
Our 15-acre site in Rathdrum, Idaho, features state-of-the-art technology and equipment to produce modules for small, medium, and large-scale projects. Our modern 44,000-square-foot production plant, 5,000-square-foot material storage building, and our 3,000-square-foot paint/finish operation allow us to manufacture year-round in a dry, climate-controlled environment.
Less Waste and Environmental Impact
Modular home construction enjoys significant sustainability benefits compared to traditional site-built construction. The National Association of Home Builders (NAHB) reported that a typical 2,000 sq. ft. home generates 8,000 pounds of waste. The study concluded four pounds of waste on average was created per sq. ft. for a typical site-built home, but modular construction produced only half of that amount during the construction process. Stratford can more easily store and recycle materials instead of throwing them away.
Our Quality
Lasting Value Based on Skilled Craftsmanship
Stratford standards are high because we know building a dream home is an important and life-changing experience. Our steadfast commitment to quality control, innovation, and careful craftsmanship ensures a home that is built to provide a lifetime of lasting comfort and value. Our homes are "stick-built." We follow the same local and State Codes required of all site-constructed residential buildings attached to permanent foundations as real property.
Quality is monitored by a strict in-house quality control process that takes place at every stage of production and is backed by independent 3rd party inspectors who monitor and approve the construction at all stages. The overall quality of Stratford projects is also maintained by incorporating well-known brand-name materials and products.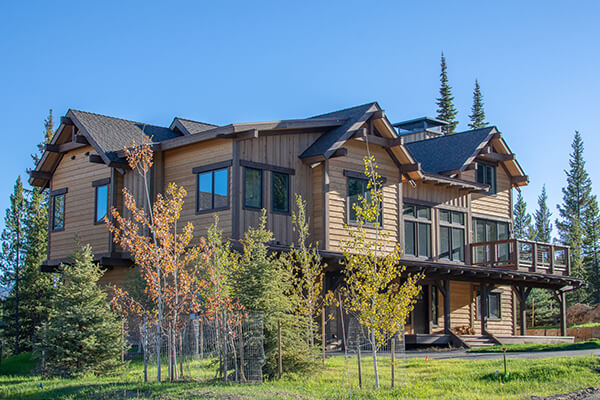 Structural Strength
An estimated 15-20% more framing material goes into a modular building compared to a similar site-built home. As our homes are designed to withstand transportation to building sites, our framing methods exceed the requirements of the Universal Building Code (UBC) and International Building Code (IBC). Modular homes are considered one of the most sturdy and resilient types of residential construction, with many cases of them surviving extreme weather such as hurricanes and tornadoes.
In fact, FEMA concluded in a study done on the damage done by Hurricane Andrew in Florida (Aug. 2012) that modular homes fared better compared to other construction. A climate-controlled and secure environment protects building materials from costly damage. A common problem with site-built homes is that mold can be found inside walls and floors. Mold can form when the lumber is transported to the building site and sits outside, collecting condensation. Stratford uses kiln-dried lumber that starts dry in the plant and stays dry throughout the entire construction process.