Do you have plans to start building your dream home with us this upcoming spring or summer? If so, there are several steps you need to take soon to ensure you will get started on time. Here at Stratford Home Center, we will help guide you through the sometimes overwhelming pre-construction process. By providing information, resources and counsel, we will assist you with the many decisions you will need to make to build your home within the desired time frame.
Here are the primary steps we need to take together to pave the way for a successful pre-build process:
Site Visits and Analysis
First and foremost, Stratford Home Center needs to determine if the lot or land you wish to build on is suitable for modular construction and what the scope of the site work would be. We need to assess whether the property is accessible for heavy machinery as the modular components are transported by trailers and put down on the foundation with a crane. Is there a road that goes to the home site? If so, it needs to be at least 16 feet wide with a 15 foot clearance or higher. We can discuss with you what type of lot preparation that's needed for construction and answer questions in regards to putting utilities on the property, if not already existing.
We can provide preliminary site evaluations for those who are seriously considering Stratford as their home builder. Thinking about purchasing a piece of property but want to know if it's suitable for modular before buying? We can help assess that for you. Do you live out of state or far from the local area you wish to build? No problem – we can still conduct those visits without you being present.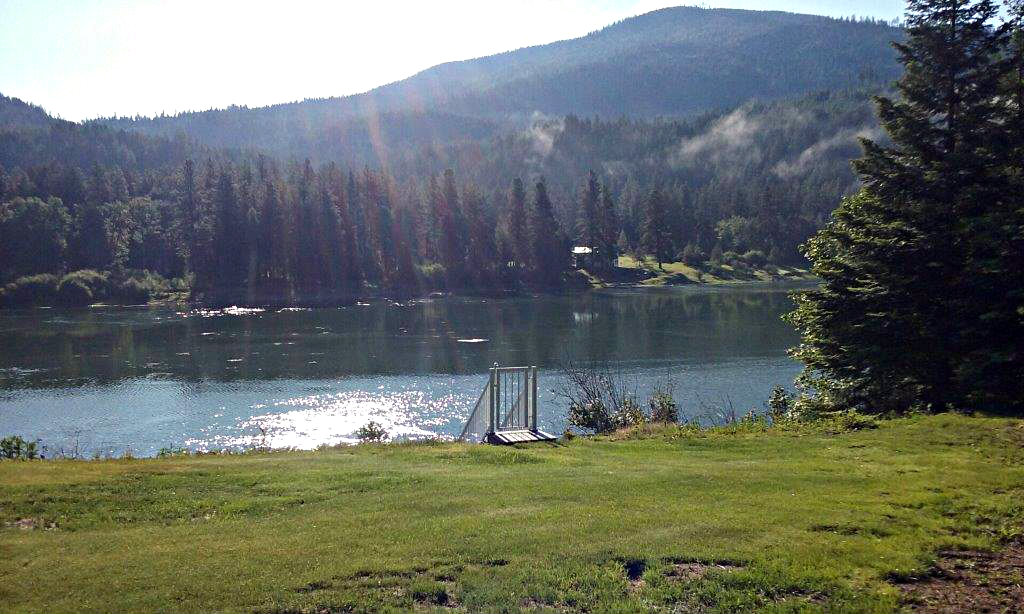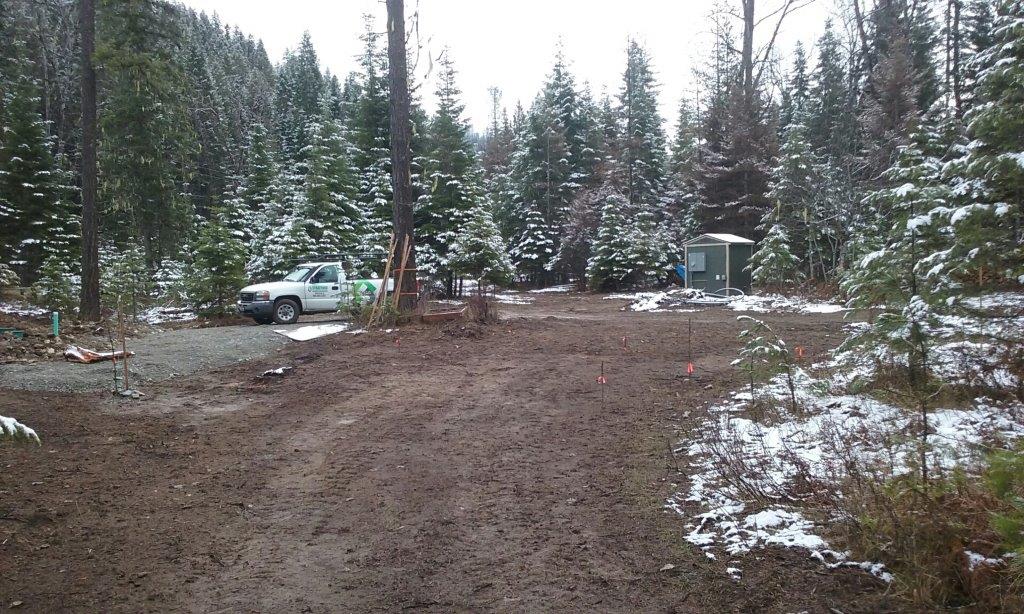 Financing
Whether you plan for a cash purchase or require full or partial financing, we are here to provide the information and support that you need. Modular homes appraise exactly the same and increase in value as traditional site built homes. Banks and financial institutions provide financing for a new modular home via construction loans. That construction loan is converted to a conventional mortgage when you occupy the completed home. If you need financing, we recommend that you contact your lender of choice and start the pre-qualification process for a construction loan. Our Sales Manager is happy to provide consultation in regards to financing and answer your lender's questions when they arise.
There are mortgage officers that have worked with Stratford Home Center in the past who we can refer you to. We also prepare a detailed lender package as part of the Professional Services Agreement.
Home Design and Costing
We are driven by your ideas to create a unique and innovative home that conforms to your needs, lifestyle and budget. You are free to alter any of our existing floor plans, provide your own, or have us design something completely new for you. Our Sales Team at Stratford Home Center can assist with preliminary designs and ball-park pricing. However, in order to obtain the official drawings done by our Drafting Department and pin-point actual costs, you will need to enter the Professional Services Agreement.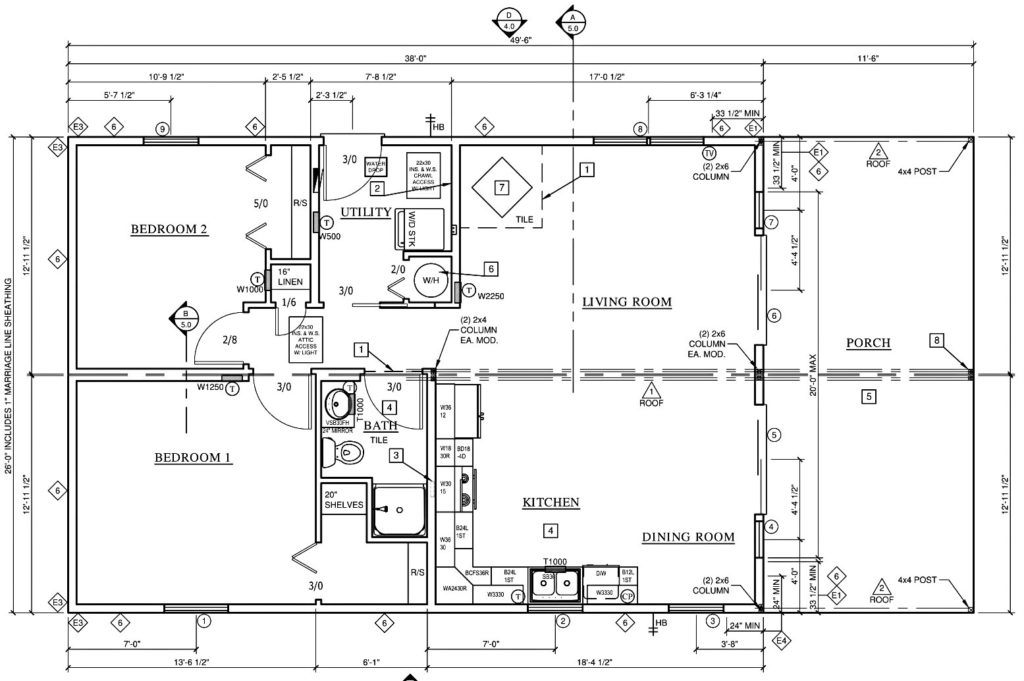 The Professional Services Agreement essentially provides you all the preparation that's needed before you start the build process. This can be done well in advance from when you decide to commit and start building your home with the Construction Agreement.
The Professional Services Agreement provides:
Budget and design consultations with client
Field inspection of site with client, if not previously performed, to verify access for delivery of system-built modules.
Preparation of detailed specifications
Preparation of detailed cost estimate
Preparation of lender package, if construction financing is required for project construction
Preparation of contract documents
Preparation of Mortgage Package Drawings consisting of floor plans, exterior elevations, electrical, cross-sections, and preliminary foundation design
Depending on the complexity of the project, the work done at this stage may take several months for Stratford to perform. The work completed at this time is done through a two-tiered design fee schedule.
For a nominal fee of $450, our Drafting team will create floor plans and elevations only (more simple version than full architectural drawings). This also comes with Professional Costing of the modules. We will provide estimates of the site work based on current cost trends. We will then present you a combined estimated figure for the entire project within a 10-15% margin.
Should the homebuyer wish to move forward and receive a full set of architectural drawings, either from which to place an order as a cash buyer or to present to a lender for securing an appraisal and loan commitment, Stratford Building Corp. with then require an additional fee of $3,000.
This Tier 2 design would include: floor plans, electrical plans, exterior elevations, cross-sections and details, foundation footprint and interior cabinet elevations. In conjunction with this drawing set, we would obtain any required structural engineering related to the modules. Depending on the property terrain (such as a slope) or more extensive site work and other factors, an additional amount may be needed for professional engineering for site-related planning.
If applicable, a full mortgage package can be prepared for a lender for loan approval, including the detailed drawings, modular master specifications and scope of site work breakdown. Design fees will be applied towards the full purchase price of the home at the time we invoice the home. Should the homebuyer elect to not move forward with the construction of the home, all design fees will be forfeited.
Plan Revision Charges for Tier 2 D
1st Revision – No Charge
2nd Revision – $300
3rd Revision – $400
Process and Funds Required to Begin Home Construction
Once you are satisfied with the design and estimated budget, Stratford Home Center will prepare the full contract for you to review and sign. At that time, a minimum down payment of 10% of the total contract price (site work + modules) will be due to move the project into our order queue at the factory.
To begin ordering materials and place the home in our factory production schedule, we will require either an additional 40% down payment of the module cost from cash buyers or the balance secured by an Assignment of Loan proceeds from the construction lender.
If paying cash, Stratford Building Corp. requires a proof of available funds from the financial institution that includes their letterhead.
Selecting Finishes
Selecting all the interior and exterior finishes of your home can be a lot of fun, but it takes time and knowledge to make decisions on all the details that make a home – cabinetry, faucets, doors, flooring, countertops, siding and much, much more. Stratford Home Center has a portfolio of finishes from quality, name brands such as Merillat, Cascade Windows, Whirlpool, Florida Tile and Armstrong that can save time and money by selecting from.
We have physical samples in our Home Center, but we also have flyers and brochures in both printed and digital format. We can provide you web links to help you browse for finishes you like and learn more about the products. Many of the websites have ways to help you imagine how it would look like in your home.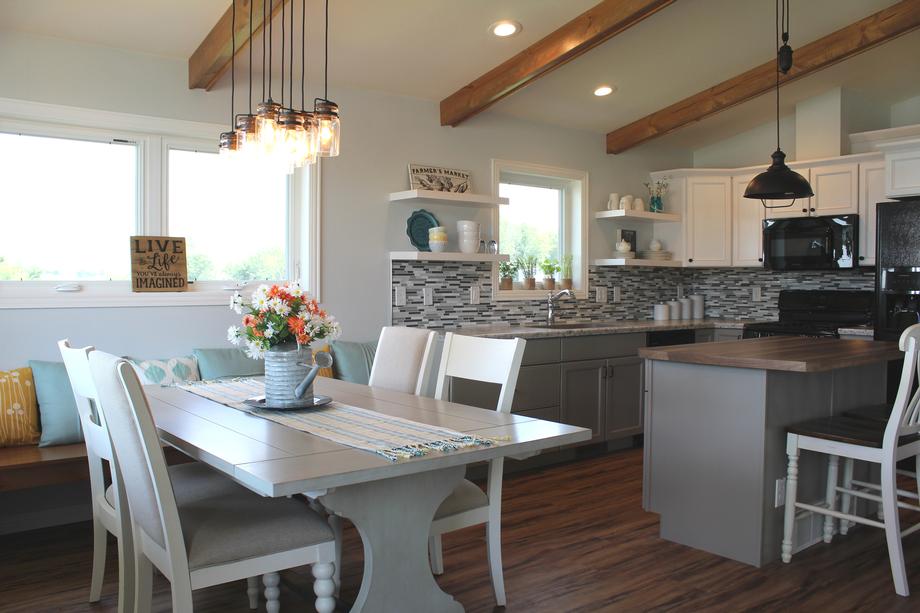 You may have specific ideas for your custom home that you want to incorporate in your home that go beyond our portfolio. Great! We would love to learn about them and take the steps needed to accommodate them. If you use Pinterest, you can find us at www.pinterest.com/stratfordhomes/. Many of our finishes are available to view on our profile. We are happy to connect with you to see ideas that interest you. We are also active on Houzz, which is a home-specific social media resource that is great for sharing project ideas.
Stratford Makes Building Your Dream Home Easier
Stratford Home Center offers an all-in-one home building experience for our clientele. Our clients are able to visit our on-site factory and see phase-by-phase how their home is built. As the general contractor, we handle and oversee all the preliminary site work and final finishing, along with obtaining all the necessary permits. Our site coordinator and factory management is in constant communication with our sales team, giving Stratford Home Center the advantage of greater control over the process.
Please feel free to call, email or drop by our model home to get your dream home plans started today!
Stratford Home Center
7628 W Boekel Rd
Rathdrum, ID 83858
Phone: (208) 687-6309
Toll Free: (866) 687-6309